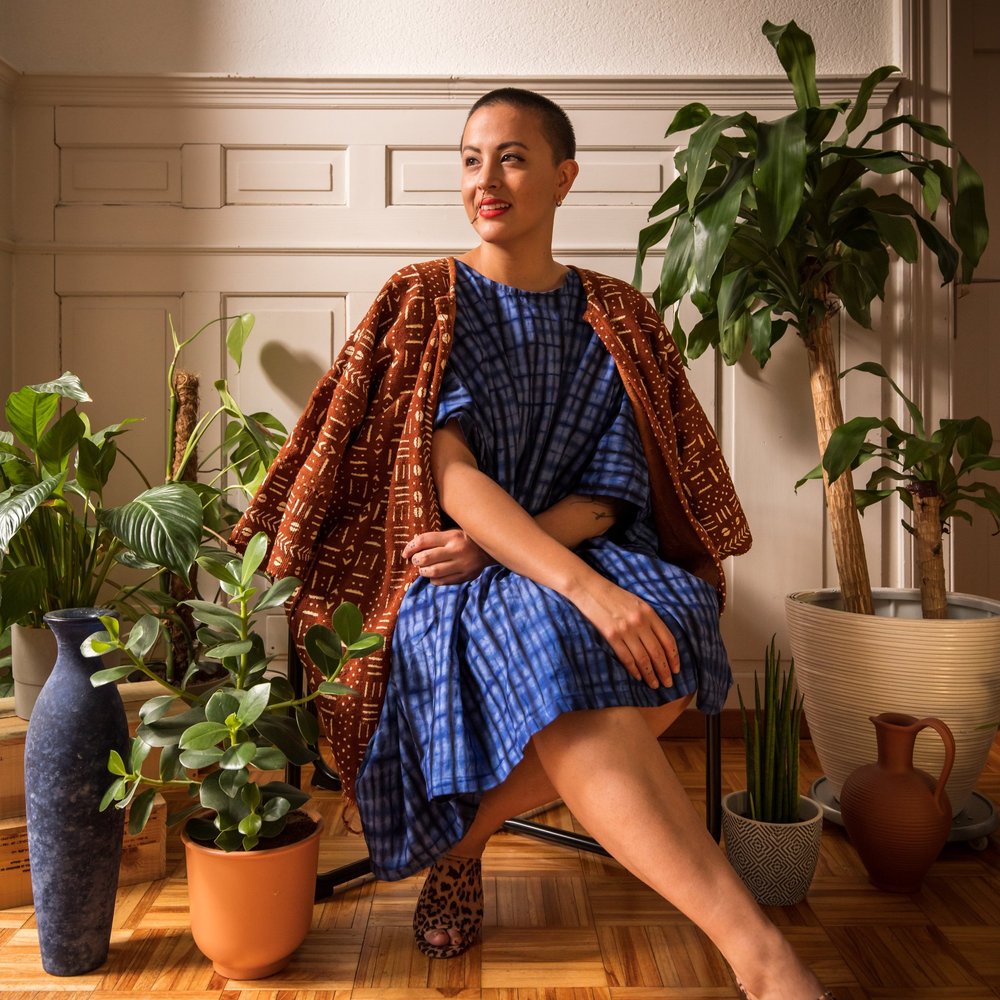 Well connected, proactive senior brand marketing and communications leader, Melanie Hanimann visited 2017 the fashion week in Accra. While checking the clothes and talking to the designers she realized that there was a lot of talent but few opportunities. Most designers weren't able to finance the creation of a whole collection. Hence, they weren't able to sell to retail stores and their ideas stayed hidden in their own closets. These experiences slowly but surely formed the idea of HANIMANNS in Melanie's head: A fashion agency for African designers that exports products to Europe and the rest of the world. Using the knowledge she gained through her long-term experience in the retail industry as head of marketing of a fashion chain from Zurich, she made her vision turn into reality and founded HANIMANNS on the 1st of May in 2018. Today we happily and proudly look at the successful collaborations that were formed with a variety of West African brands, European stores, and organizers.
WHAT WE DO
HANIMANNS, is a platform that offers opportunities to established and emerging designers to elevate their brands to new levels of exposure, allowing them to be discovered and reach new markets via buyers, press and key industry insiders.
HANIMANNS is the intermediary between the manufacturers (brands) and our discerning customers in the premium segment. Today fashion is no longer about having a sense for trends, but about knowing the origins of products and telling their true story.
HANIMANNS started as a one-woman show and quickly developed into a network of helping hands that are connected through the love of fashion and culture.
OBJECTIVES
- Facilitate a a business platform for African designer brands. Its purpose is to connect the designers with wholesale buyers of department stores, individual boutiques as well as buyers of online retailers.
- Tell stories about African designers, their values and share knowledge with customers, the end consumers.
- Generate sales, promote and handle the wholesale business on behalf of the designers.
- Develop the local, national fabric industry and fabric agency network by promoting African designers.
- Expand production facility of African designers without compromising product quality and thus strengthening the African fashion industry.
- Grow CMT production facilities by creating order volumes which are resulting in job creation in the entire value chain lead to exporting into Africa and establishing strong sales in new markets.
- Put a quality control mechanism in place before the stock is delivered to retailers, ensuring that the orders are manufactured correctly and in good quality.